---
Welcome to the Equine Clinic
by Al Hashar Stables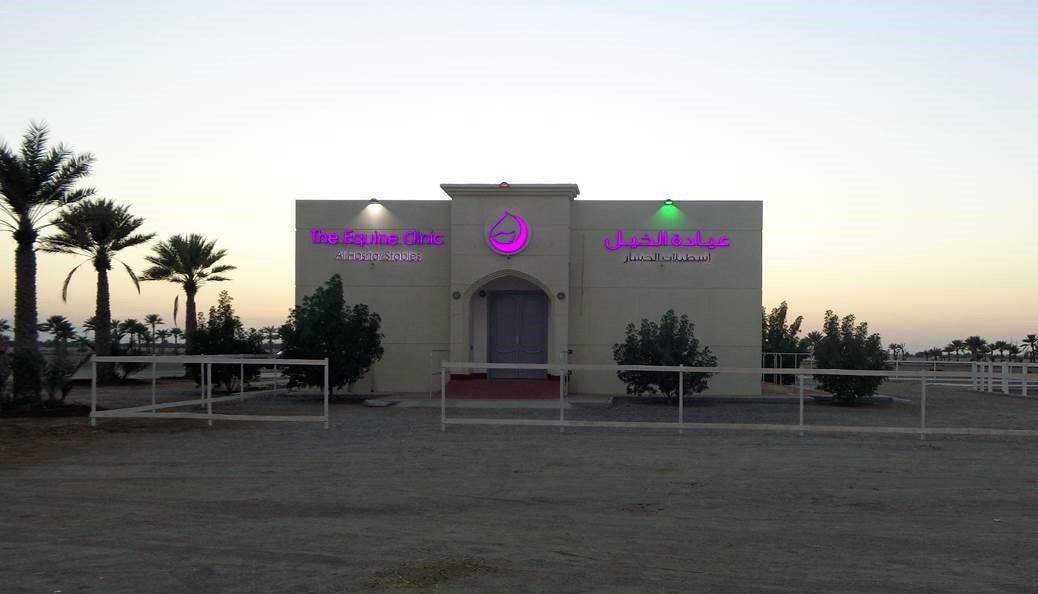 ---
The Equine Clinic from Al Hashar Stables is the first and only dedicated facility for horses in Oman.
It is a comprehensive full service equine veterinary clinic. Raising the bar of excellence, the clinic, provides the highest level of individualized patient care with empathy and compassion across all regions of the country.
The clinic also provides pre scheduled veterinary visits around the region and to and from transports services.
The Equine Clinic is fully equipped to provide all major diagnostic services like radiography, ultrasound, endoscopy, gastroscopy and lab services as well as surgical procedures. Providing the finest medical care through two ICU units from its premises including one, which can also provide postnatal facilities.
The facility also has fully equipped and air conditioned indoor stables for inpatients and boarding of broodmares during the breeding season.
Our pharmacy provides products from a number of veterinary suppliers in the country, all under one roof.
For Appointments: +968 26892600 or +968 95720800
Emergencies: +968 95720800
Email: office@alhasharstables.com
Iftikhar.Ibrahim@alhasharstables.com